Welcome to our Lodge!
We would like to introduce ourselves to you.  Doug and Jen have been married since 1999 and have 2 amazing daughters.  We are entrepreneurs and have been self-employed for since 2004.  We have been a camping family from the get-go.  Doug was raised camping and shared his joy with Jen immediately.  He took her 4-wheeling on their first date and shortly thereafter started  camping with friends.  We did tent camping and 4-wheeling for many years before our girls were born.  When the girls were little, we just did day trips in our 1975 Bronco and camped in the backyard until we found a great pop-up camper that we spent about 5 years camping and traveling in.  It was fabulous until the girls got bigger and it was a tight fit for 4 of us.  Eventually we graduated to our class C motorhome and Jeep Rubicon that has taken us to and through several states, many National Parks, and over mountains.  We love the outdoors!  We love to just load up, pick a direction, and drive…finding amazing things to do along the way.  That family time has been priceless and has made the best memories.
Owning a lodge and sharing this love of the mountains was naturally our next adventure!  We can't wait to see you up at our mountain to enjoy the outdoors with us!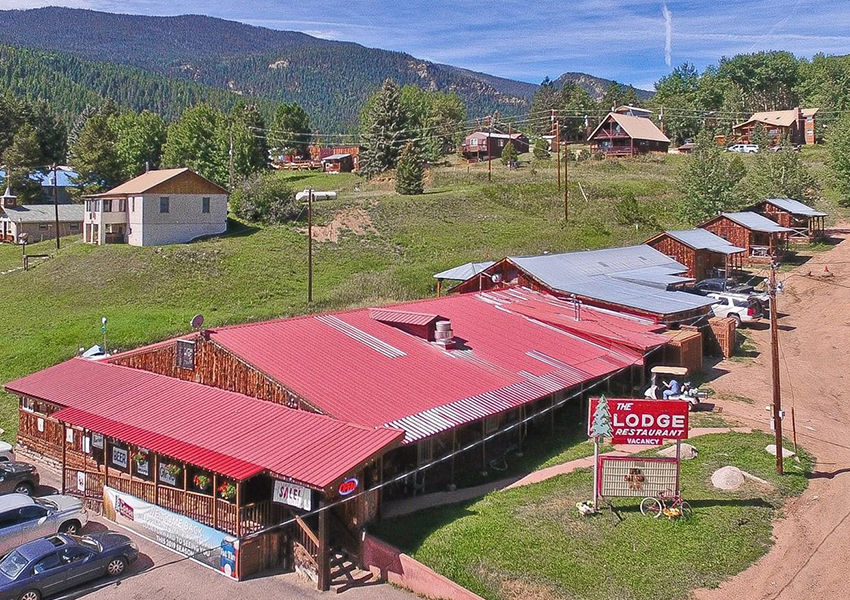 The Lodge History
The Lodge at San Isabel has a long history.  We are so grateful to now be a part of it.
One of the projects of the Forest Service and the San Isabel Public Recreation Association (SIPRA) included building several recreational cabins in the 1920s near what is now Lake Isabel. Visitors can see several of the cabins behind the Lodge at San Isabel. The main part of the present-day restaurant was a mess hall for a first group of Civilian Conservation Corps (CCC) workers. The CCC and SIPRA also made improvements to the Rainbow Trail in the Sangre de Cristo Mountains. This area was also designed and created to be one of the first recreational areas in Colorado.
CCC workers built the dam for San Isabel Lake in 1936 and was completed in 1939. Upon completion, the dam was reported to be the largest earthen dam in the world. On opening day, people drove up in 500 automobiles for the festivities.  Just as in the past, people today enjoy trout fishing and non-motorized boating on Lake Isabel. Other activities include hiking, camping, snowmobiling, cross-country skiing, and ice fishing.